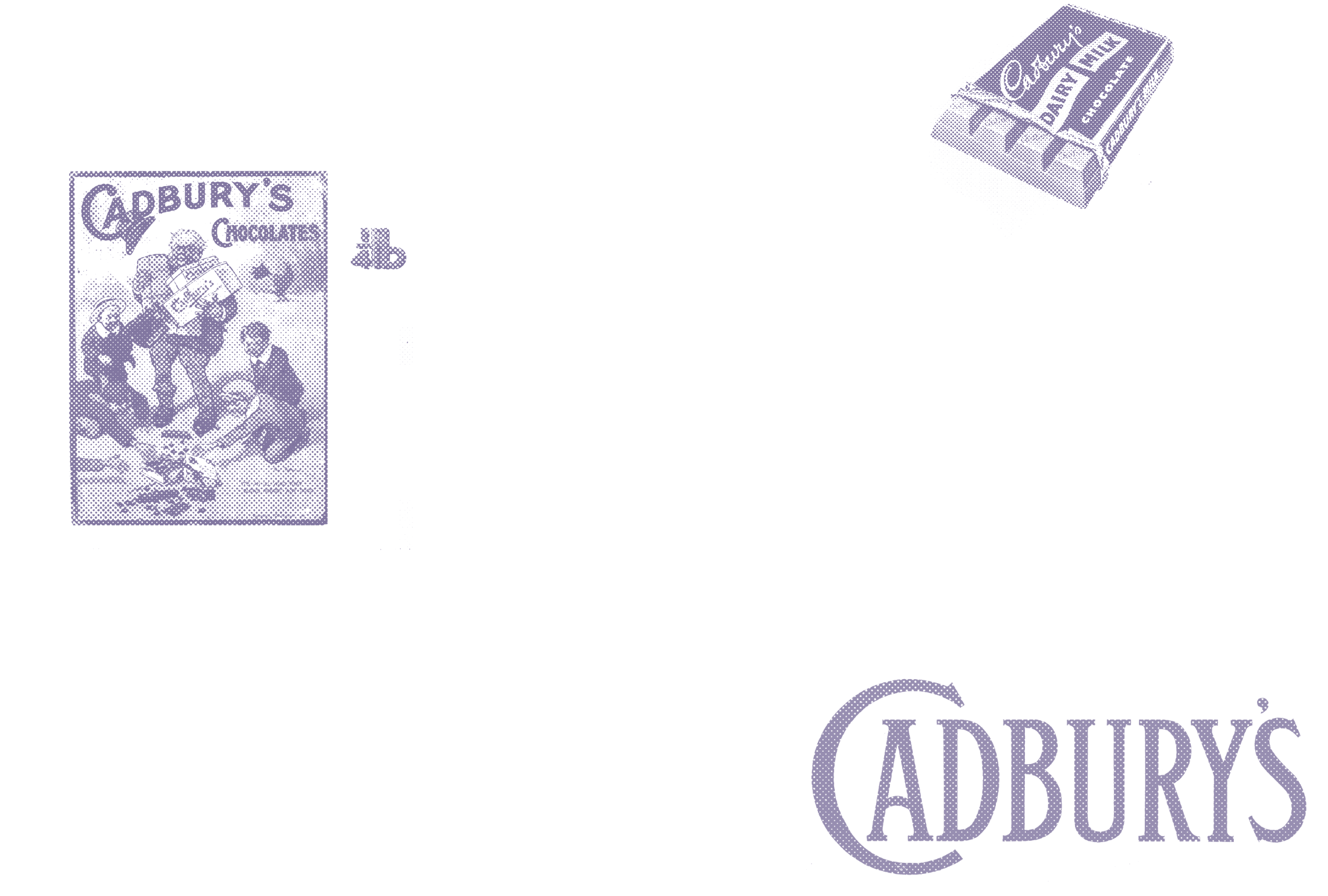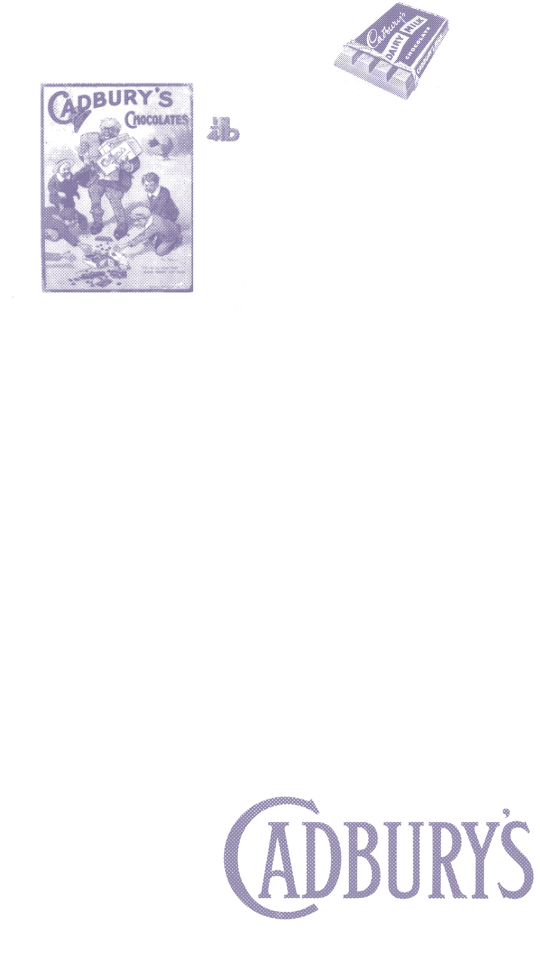 Cadbury Dairy Milk
Top Deck Mint
---
PRODUCT INFORMATION
Cadbury Dairy Milk chocolate infused with tasty mint is complimented by a mouth-watering layer of creamy white confectionery. 
INGREDIENTS
Sugar, Full Cream Milk Powder, Vegetable Fats [Palm Fruit, Sunflower Seed, Shea Nut, Illipe Seed, Sal Seed, Kokum Seed (Soya) (Citric Acid) (Tocopherol)], Cocoa Mass, Cocoa Butter, Whey Powder (Cow's Milk), Skimmed Milk Powder, Whey Permeate (Cow's Milk), Emulsifiers (E442, E476), Flavourings. 
Milk solids 20 % min. Cocoa Solids 20 % min.
Contains: Cow's Milk, Soya  
May Contain: Wheat (Gluten), Tree Nuts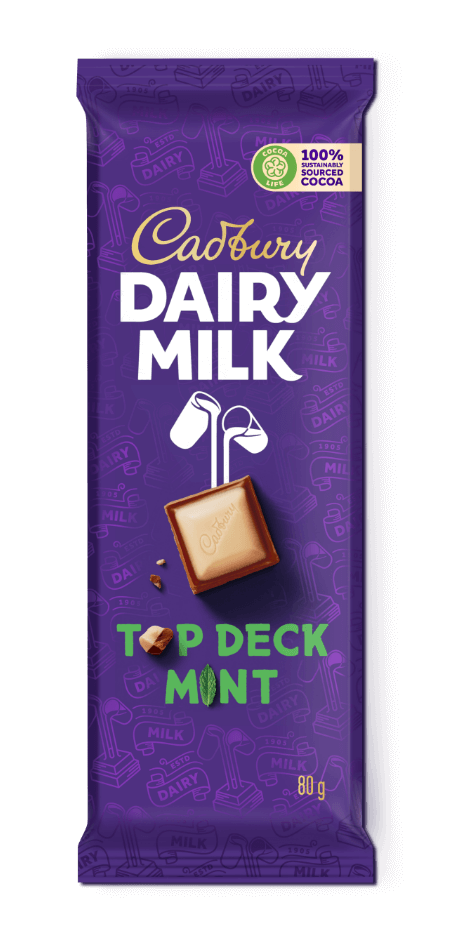 DID YOU KNOW?
Cadbury Dairy Milk chocolate is made from 100% sustainably sourced cocoa and crafted with the best quality milk ingredients, giving our chocolate its creamy, distinct taste. The sustainable goodness that goes into every bar means that just by eating one, you're making a positive difference in the cocoa farming community. 
NUTRITIONAL INFORMATION
Energy
551 kJ / 25 g
2205 kJ / 100 g
Protein
1.7 g / 25 g
6.9 g / 100 g
Carbohydrate
14.8 g / 25 g
59 g / 100 g
Sugar
14.6 g / 25 g
58.5 g / 100 g
Sodium
25 mg / 25 g
101 mg / 100 g
Fibre
0.4 g / 25 g
1.7 g / 100 g
Saturated Fat
4.3 g / 25 g
17 g / 100 g
Fat
7.3 g / 25 g
29 g / 100 g