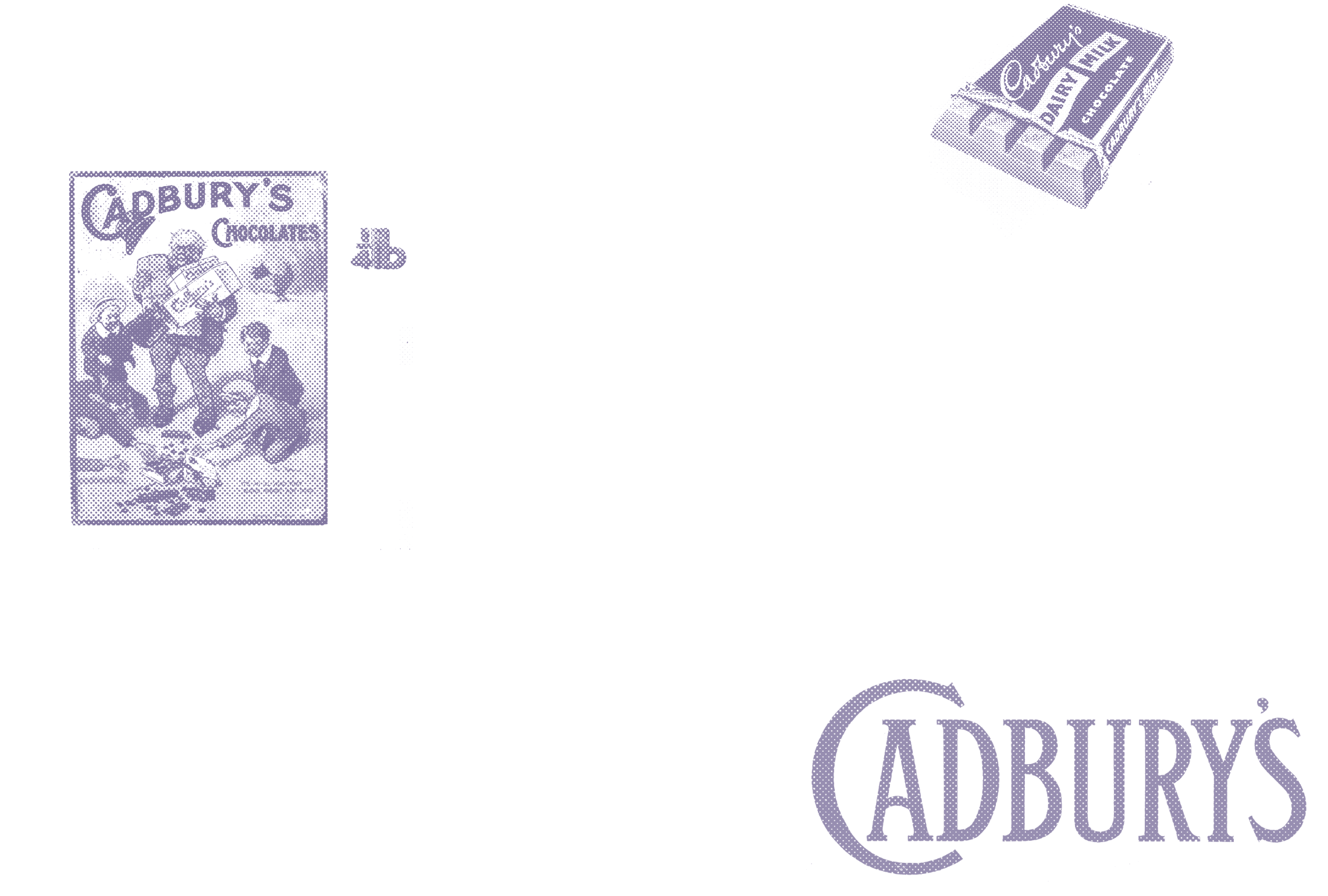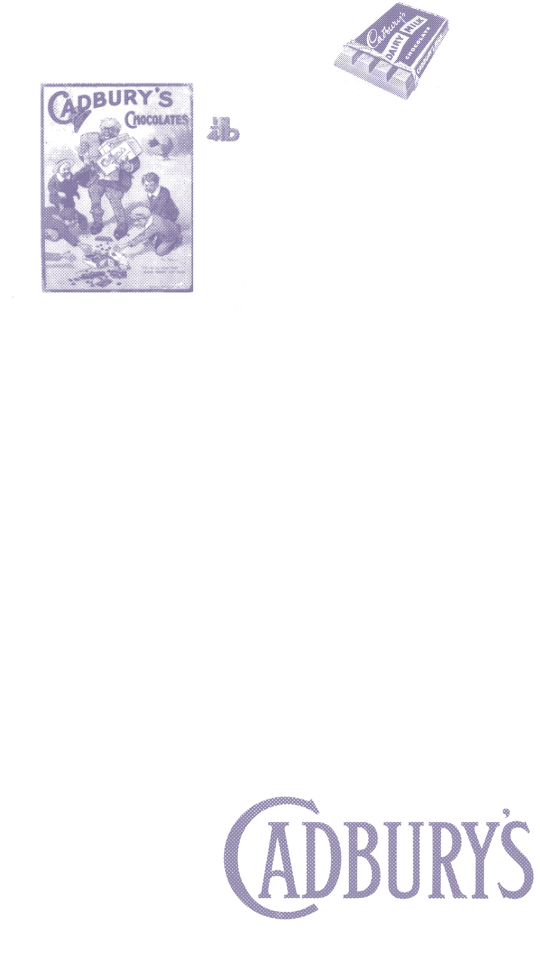 Cadbury
Santas & Reindeers
---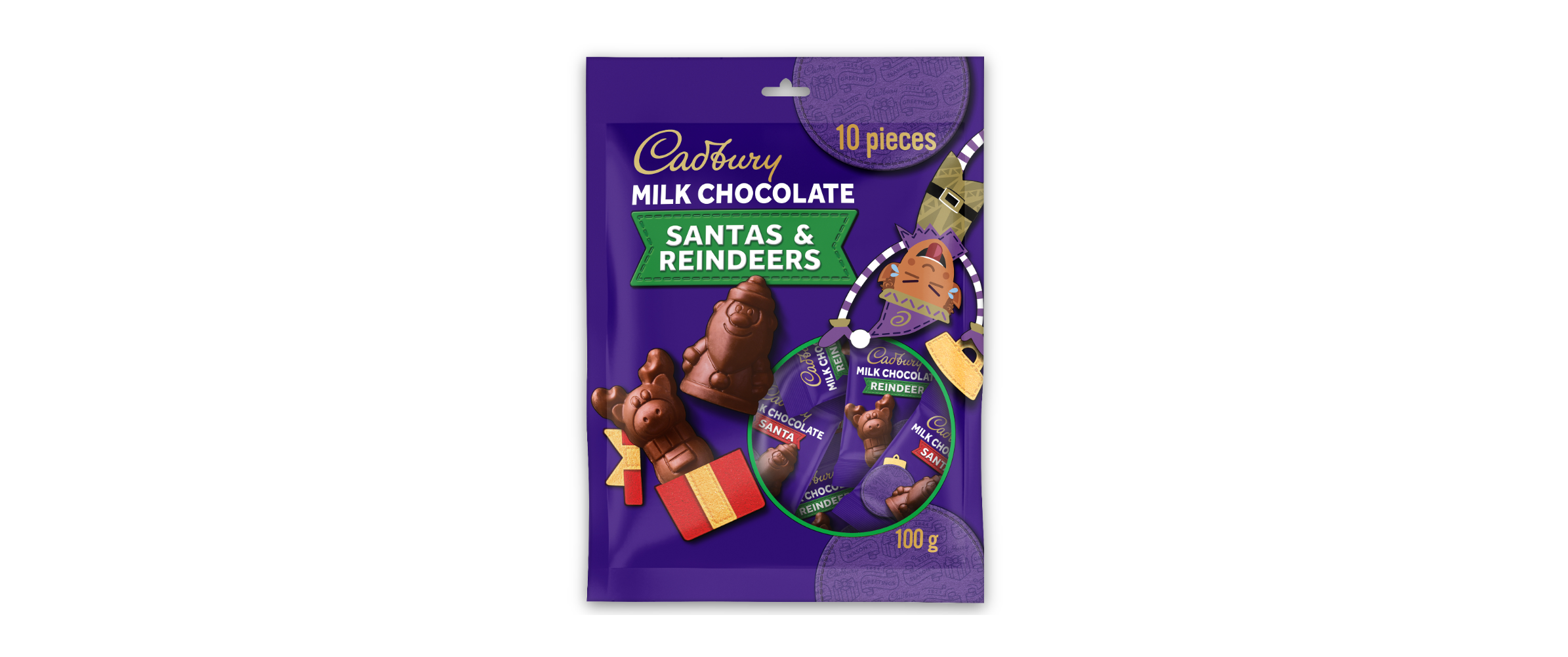 DID YOU KNOW?
Cadbury Milk Chocolate combines the finest ingredients and flavours that bring the delicious taste of generously to every slab. Each chocolate bite has a smooth and creamy wave of deliciousness and moulded into a unique festive shape.
PRODUCT INFORMATION
It's the "Secret-Santa-surprise" that you never saw coming! The new Cadbury Milk Chocolate Santas and Reindeers makes for the perfect heartfelt thank-you for someone who made your year extra special.
INGREDIENTS
Sugar, Cocoa Butter, Cocoa Mass, Skimmed Milk Powder, Whey Powder (Cow's Milk), Vegetable Fat (Palm Fruit), Milk Fat, Emulsifiers (E442, E476), Flavouring.
Contains: Cow's Milk May contain: Soya
NUTRITIONAL INFORMATION
Energy
446 kj / 20 g
2.232 kj / 100 g
Protein
1 g / 20 g
5 g / 100 g
Carbohydrate
12 g / 20 g
60.2 g / 100 g
Saturated Fat
5.9 g / 20 g
29.5 g / 100 g
fibre*
0.42 g / 20 g
2.1 g / 100 g
Sodium
14 mg / 20 mg
70 mg / 100 mg
Sugar
11.9 g / 20g
59.6 g / 100 g
Fat
5.9 g / 20 g
29.5 g / 100 g