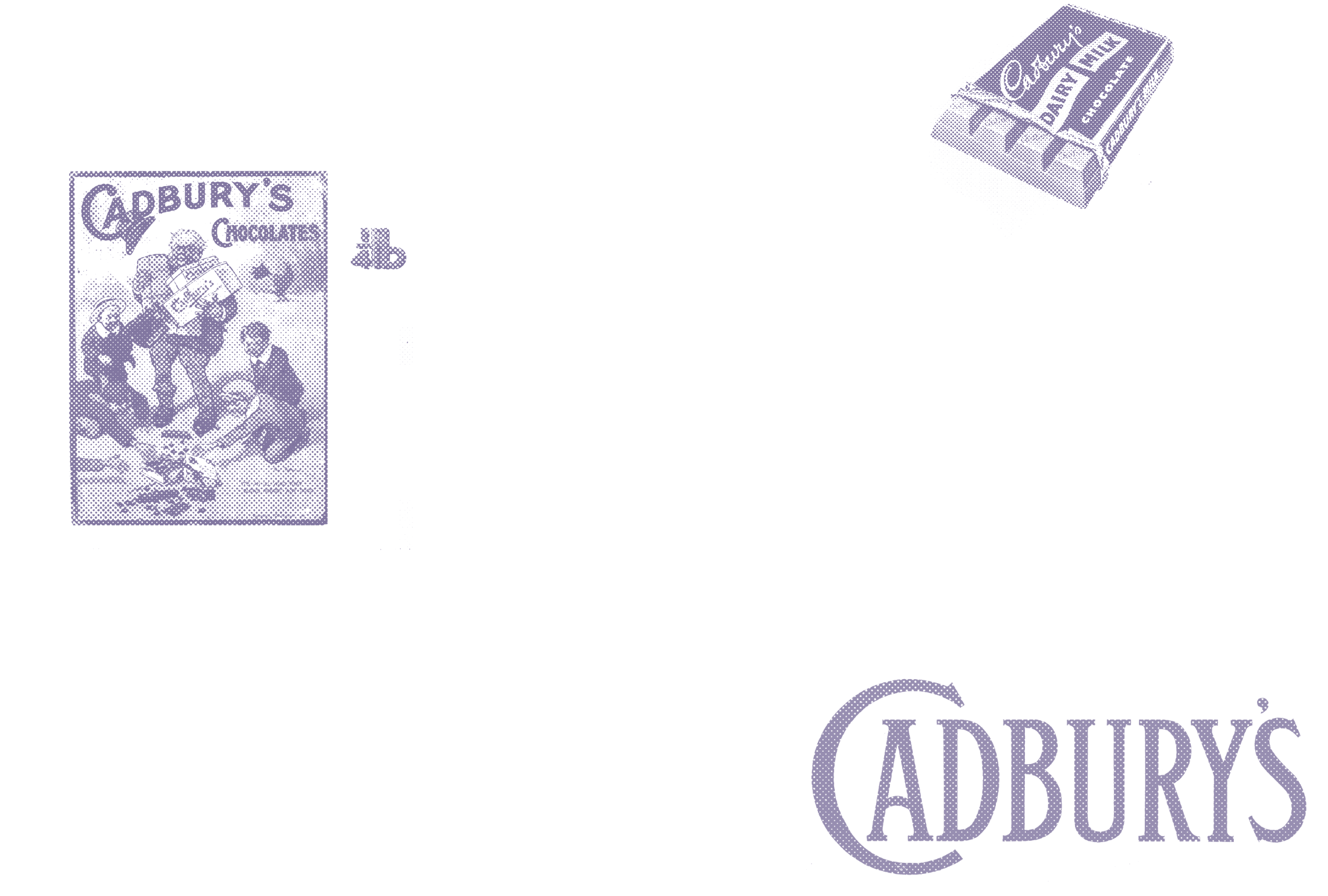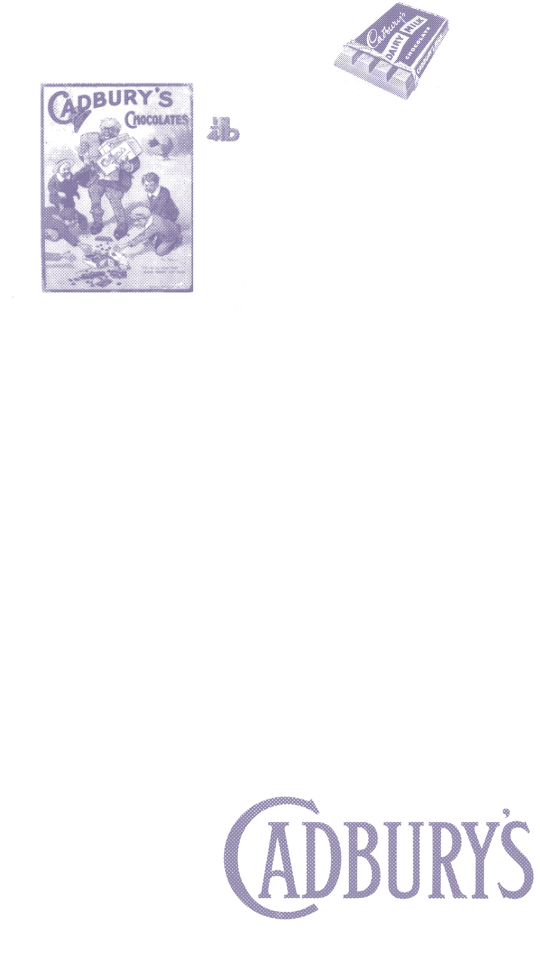 Cadbury Dairy Milk
Crunchie
---
PRODUCT INFORMATION
Cadbury Dairy Milk Crunchie 80g Chocolate, a golden crunch that will leave you craving its crispy honeycomb goodness.
INGREDIENTS
Milk Chocolate (82%) with Caramel Honeycomb Chunks (18%). Ingredients: Sugar, Full Cream Milk Powder, Caramel Pieces (18%) [Sugar, Glucose Syrup, Acidity Regulator (E500)], Cocoa Mass, Cocoa Butter, Vegetable Fats [Palm Fruit, Shea Nut, Sunflower Seed, Illipe Seed, Sal Seed, (Soya), (Tocopherol), (Citric Acid)], Whey Permeate (Cow's Milk), Emulsifiers (E442, E476), Flavourings.
Milk Solids 20% min. Cocoa Solids 20% min.
Contains: Cow's Milk, Soya
May contain: Tree Nuts, Wheat and Barley (Gluten)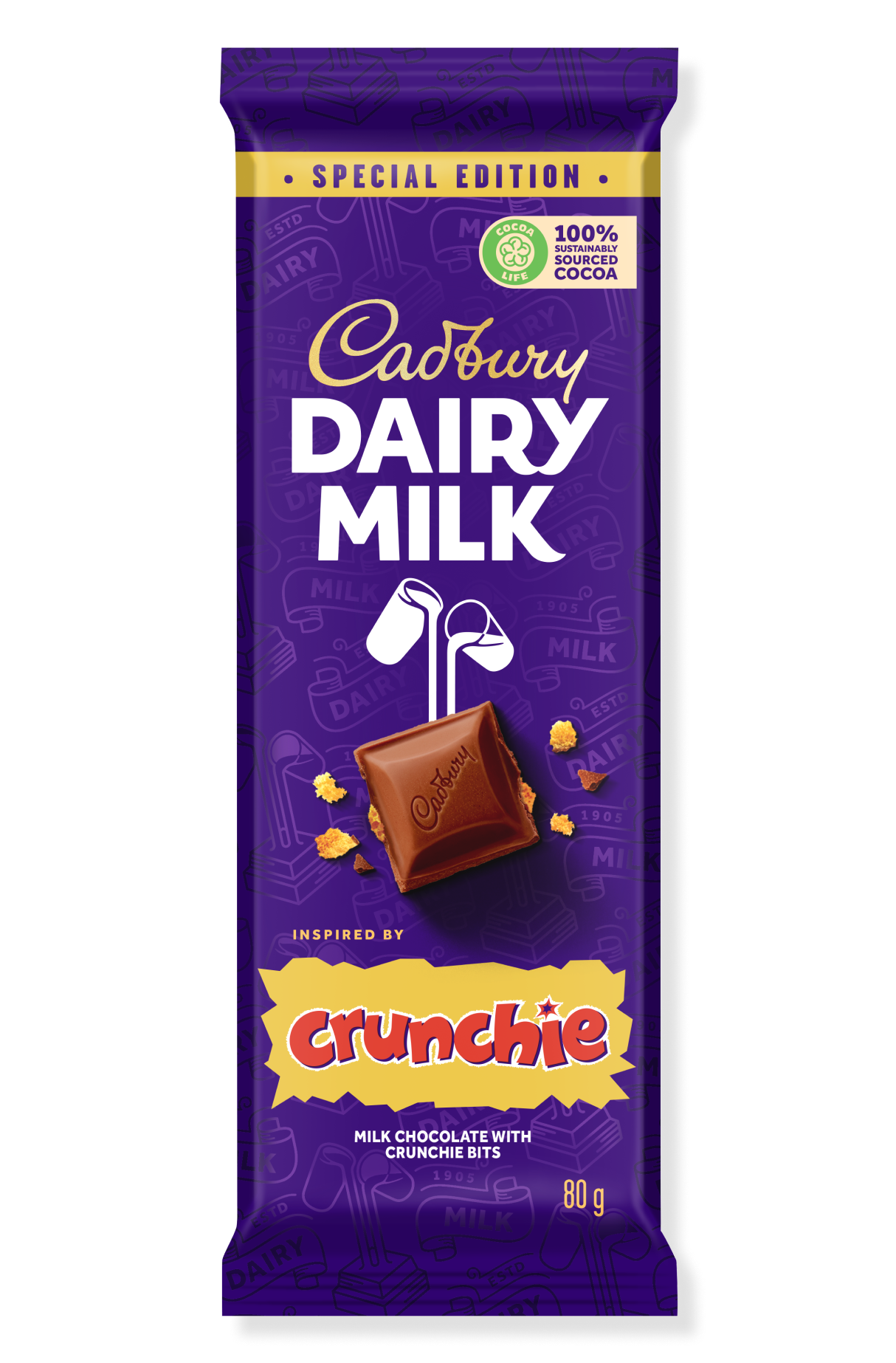 DID YOU KNOW?
Made with the finest ingredients, Cadbury Dairy Milk Crunchie 80g has a honeycomb centre covered in creamy milk chocolate bringing the delicious taste of generosity to every slab.
NUTRITIONAL INFORMATION
Energy
532 kJ / 25 g
2127 kJ / 100 g
Protein
1.7 g / 25 g
6.7 g / 100 g
Carbohydrate
16.6 g / 25 g
66.5 g / 100 g
Sugar
16.4 g / 25 g
65.4 g / 100 g
Sodium
35 mg / 25 g
141 mg / 100 g
Fibre
0.4 g / 25 g
1.5 g / 100 g
Saturated Fat
3.4 g / 25 g
13.4 g / 100 g
Fat
5.8 g / 25 g
23 g / 100 g